Hawaii's Counseling Center
(808) 352.5050
Group Therapy & Workshop That's Right for You!
At GoVa Counseling we understand that for many people, trying group therapy can be daunting. For some, the supportive environment of a small group offers security and comfort and a sense of connection. For others, sharing new feelings and thoughts can initially be a little intimidating. So to make sure you feel the most comfortable you can be, our counselors are focused on creating fun and friendly therapy group environments that encourage everyone to share only when, and what, they're ready to.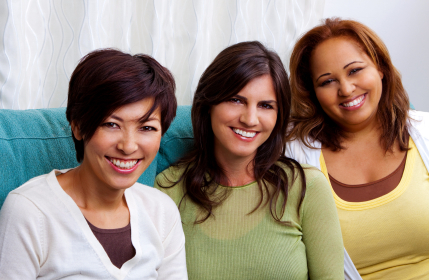 Trying to Find a Group Therapy that's Right for You?

Where to start and why group counseling works!
Working in groups helps us:

Experience a sense of acceptance and belonging

Discover that we are not alone in the difficulties we are experiencing

Hear ideas which enhance our ability to make decisions and solve problems

Benefit from the experience of helping others

Learn to constructively express our feelings and ideas

Gain encouragement by observing people's successes

Develop the skills to build and maintain relationships

In group counseling, people come together to share their problems and provide empathy and support to one another. In a "Therapy" or "Process" Group it is this sense of understanding from others that helps us handle difficult things in life. It gives us a sense of connection and support that help us resolve the challenges we want so much to overcome. At GoVa Counseling our counselors are there to gently help you through this process and encourage you to take on only what you can handle, each and every step of the way.

How Our Groups Are Run:

Our therapists work to allow everyone to have equal time to share their ideas, feelings, and opinions as, and when, they're ready. We do not pressure anyone to participate, but will encourage you to share what you can as you'll notice that your contributions uplift the other group members in not feeling alone in the things they also go through. It's also the way to challenge your fears and experience a new sense of yourself. And you will be surprised at how much people appreciate you for being brave to do so ...all at your own pace!

Our Committment to Confidentiality:

At GoVa Counseling we ask all of our group members make a personal pledge to protect the confidentiality of the group. This includes the names and identities of the group members as well as the shared conversations among them. These rules allow for trust and safety for everyone and help us all create a supportive and respectful environment in which everyone can openly contribute their feelings. We believe group therapy should be a rewarding and new experience that leaves you wanting to keep coming back for more!

At GoVa we work to offer the best selection of group therapies and workshops, run by our top rated counselors. We want want you to feel cared for and go home with a positive experience each and every time to come visit our center!