Hawaii's Counseling Center
(808) 352.5050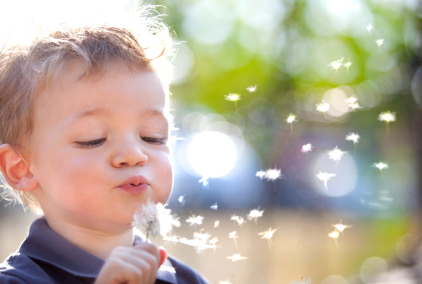 Finding the Best Child Psychologist for Our Children
We love our kids and their happiness is contagious! Their cheerful enthusiasm for the day ahead fuels our spirits, and their amazing way of interpreting life puts a smile on our faces that melts away even the most troublesome of days. Our children fill us with a deep sense of love and give us meaning in life. Being a part of a healthy family builds a sense of connection and belonging that makes us resilient and capable to do anything in the world! It's true for our kids, and it's true for us too.

That's why the childhoods we create for our kids matter so much! They develop our earliest sense of who we are, which transfers into how we form relationships throughout our lives and builds trust and belief in ourselves. But when negatively effected, family issues can lead to low self-esteem and poor academic performance, vulnerabilities to bullying, drug and alcohol abuse, and depression, anxiety, and anger problems. Conversely, we know that when our kids are thriving in healthy families they're adaptable and successful in their social lives and academic achievements. They're more focused on accomplishing their goals and are simply happier all around!

Why Find a Child Psychologist ~ How Can a Child Psychologist Help?
At GoVa Counseling we want to help you create a stronger and healthier family. We know that feeling successful as parents may come from our ability to find the best child psychologist to help our children when they need one the most. A child psychologist will explore the very special needs and feelings our children have at exactly the age they're at while coping with any life transitions and difficulties they're facing. Helping our kids explore and express their feelings is essential to their healthy development and finding a child psychologist you love to work with will be priceless to your family!
Child psychology is a wonderfully important and unique appreciation of the special needs of our child. Finding the best child psychologist to help with transitioning through difficult events like a divorce, a big move, financial hardships, or sexual abuse or molestation, is very valuable to your child's health and happiness. At GoVa Counseling we do our best to hire and train the most talented child psychologists to help your child explore "hard to talk about" issues that are bothering them. Often, as parents, we don't realize that our children worry about our welfare as much as we worry about theirs. Our children may not feel comfortable to express their feelings even when we encourage them to because they may be protecting us or worried about getting into trouble for sharing their feelings openly.
We know that looking back, for some of us, our childhoods were rewarding and memorable, filled with tales of camping trips and bike rides to the park, while for others of us, eh, maybe a little less so. Whatever stories we may share from our pasts, what we have now is the precious opportunity to create all the hope and change we could ever want for our children. If you are concerned that your child may be going through some difficulties and want some help, finding the best child psychologist for your needs may make all the difference. Trust us to help you and we will do our best to help your precious little one.
They're Worth It!
It's worth taking time to make sure that even the little problems your child is going through matter. To find a child psychologist both you and your child are comfortable with not only shows your child that you care but creates a special bond that will help your child feel loved and cared for, by you, forever. It will develop their confidence and a deeper sense of who they are, which, in turn, will help them make healthy decisions throughout their lifetimes - even for their own kids (your grandkids) one day!

Let us help you build the trusting family life you want for your child so their happiness is putting a smile on your face and you feel very proud to be a great parent! Their enthusiasm will brighten the world and they'll take on more successes in everything they do. It's up to us to create their future and at GoVa Counseling we want you to feel confident knowing that you're giving them the best that life can offer! Call us to come in and meet with one of our knowledgeable and caring child psychologists today!
Let us be a part of your family and you'll be a part of ours!